Happy I had a chance to stop in this weekend and check out Zappo's electric charging stations. Zappos provides these stations for their employees and guests free of charge.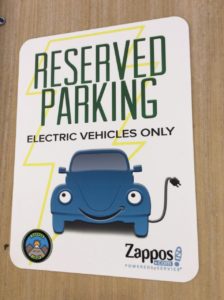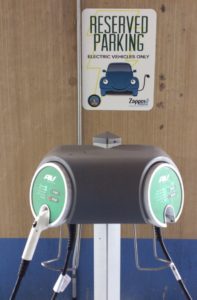 In June of 2014, Zappos installed 4 charging stations, joining the Department of Energy's Workplace Charging Challenge. Since then, Zappos has doubled that number of charging stations and every station was busy on Monday morning with a variety of EV cars.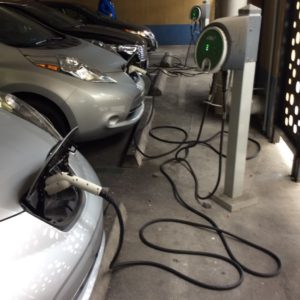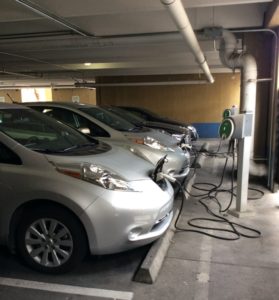 Employers like Zappos, https://www.zappos.com, deserve getting the community recognition as an innovative and sustainable organization for their workplace charging programs. When it comes to green energy initiatives Zappos is Always a leader. Salute!
https://www.energy.gov/sites/prod/files/2017/01/f34/WPCC_2016%20Annual%20Progress%20Report.pdf